Did you know that coffee dates back to 800 A.D, legend has it that 9th-century goat herders noticed the effect caffeine had on their goats, who appeared to "dance" after eating the fruit of the Coffea plant. A local monk then made a drink with the produce and found that it kept him awake at night, thus the original cup of coffee was born, we have been drinking coffee in some form or other ever since.
Whether you like your simple Americano or hot soya macchiato with an extra shot, here are just a few of the firm favourite coffee shops in the city:
Espresso Library, a firm favourite with students and those looking for a chilled out workspace, this fusion cycling café, art gallery, coffee shop, is certainly worth a stop at. It now boost a cafe on East Road and St Andrews Street in the heart for the City.
The Norfolk Street Bakery, this local independent bakery, the neighbourhood and local businesses recommend practically everything here. Thier 2nd Branch down station Road is in an ideal location to grab a coffee and some artisan cakes before catching your train.
Another set of independent roasters are Hot Numbers Coffee, with 2 shops; one on Gwydir St, and the other on Trumpington St. this speciality coffee sellers places their focus on ethical and sustainable coffee, they drive for better coffee and a better living for coffee farmers, so you can feel good about yourself while having your favourite caffeine fix. www.hotnumberscoffee.co.uk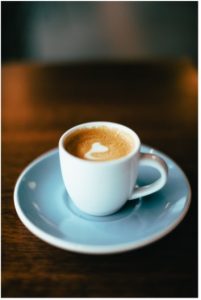 Just a coffee beans throw away is the Urban Larder, this lovely country-chic café which specialises in good-quality coffee & tea is must stop while exploring down Cambridge's Mill Road. Servicing excellent toasties and salads it's great for a quick bite too.
Another rising star is Bould Brothers, with two shops, one on Regent Street and one Round Church Street, this top-notch hip and trendy addition to the Cambridge specialty coffee scene. It was founded by two siblings passionate about good coffee and customer service, go check them out. www.bouldbrotherscoffee.co.uk
So, if you're a Javaphile (that's someone who loves to drink coffee) then go indulge yourself.